Sanford Avenue Steeple Historic Stained Glass Ribbon Cutting Ceremony
March 23 @ 5:00 pm

-

6:00 pm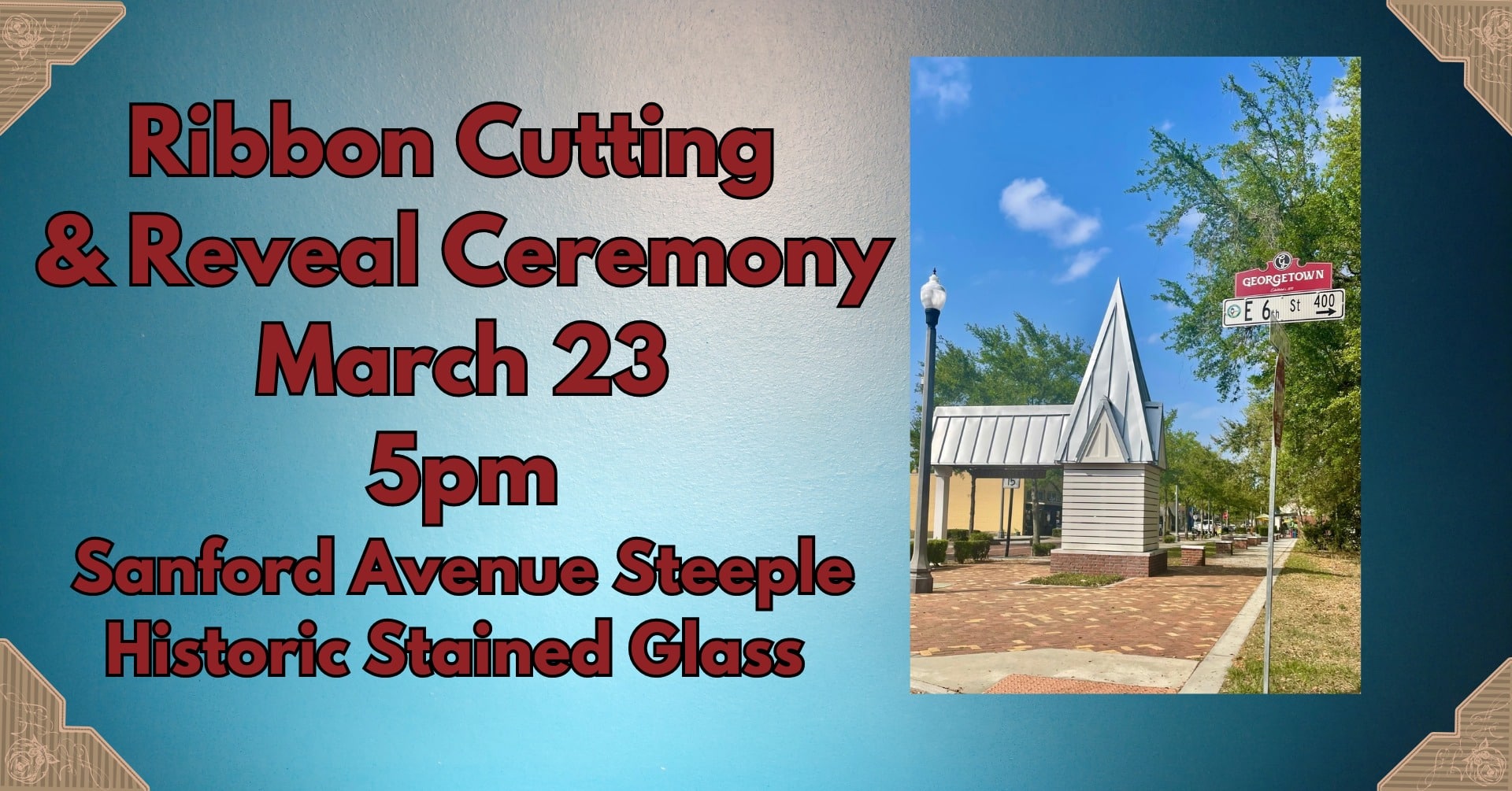 Please join the City of Sanford Public Art Commission for the ribbon-cutting and reveal ceremony as the City of Sanford unveils the restored stained glass window donated by the St. John Missionary Baptist
(M. B.) Church, located in Sanford's Historic Georgetown neighborhood.
St. John M. B. Church of Sanford, Florida, on the Second Sunday in May, breathed a prayer of thanksgiving for it was on Friday Night, May 10th, 1895, that the congregation held its founding meeting. Reverend M. W. Evans was the founding pastor. St. John M. B. Church was constructed in 1910 and was designed by master mason and self-taught black architect Prince W. Spears.
Thank you to Sanford Mainstreet for the generous donation which made this significant public art project possible.
Related Events